Cataract Advanced Technology Advantage at OES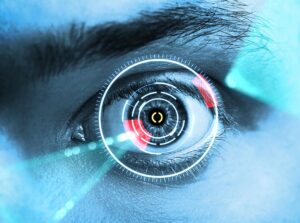 Learn more about the Oklahoma Eye Surgeons difference!
If you are a candidate for the best in lens replacement with a lifestyle lens, such as the Vivity or PanOptix, or Toric lens at the time of cataract surgery, Dr. Sarkisian automatically will include today's most advanced technologies by using the ORA & the Lensar femtosecond laser. Each premium lens patient will get the best in accuracy, efficiency, and safety, and the lowest risk for needing an enhancement or second surgery later on. 
However, if you are not a candidate for a lifestyle or toric lens, or you choose a standard lenses, we still encourage you to consider the ORA and femtosecond laser to make your surgery safer, more efficient, and have improved outcomes.
No matter what you decide, our team at Oklahoma Eye Surgeons is determined to serve you with excellence, grace, and compassion, and we will make a treatment plan catered just for you!